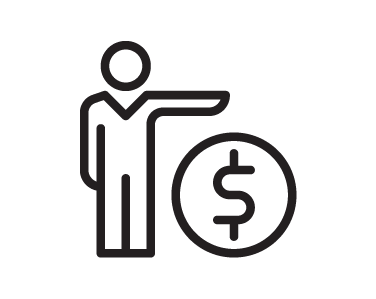 Covid-19 Leave Support Scheme
The COVID-19 Leave Support Scheme (LSS) is available to employers, including self-employed people, to help pay their employees who need to self-isolate because of Covid-19 and can't work from home during that period.
HOW TO GET THE PAYMENT
You or your workers must have been told to self-isolate by a health official for a period of at least 4 consecutive days (and cannot work from home for that period). Click here for full criteria details.
HOW MUCH IS THE PAYMENT
The LSS payment is paid weekly at a flat rate per eligible person of:
$600.00 a week for full-time workers who were working 20 hours or more a week
$359 a week for part-time workers who were working less than 20 hours a week
HOW DOES THE PAYMENT WORK
The LSS payment has changed from a two-weekly payment to recognise that the periods of self-isolation have changed.
a one-week payment is received for at least 4 days self-isolation
a second week payment can be applied for at least 11 days self-solation
third and subsequent payments can be applied for every further 7 days of self-isolation
For more information on payment rates and processing times, click here.
You cannot get more than one Covid-19 payment for the same employee at the same time.
PAYING YOUR STAFF
You must try your hardest to pay your workers their normal wages, or at least 80% of their usual pay. If that isn't possible, you need to pay at least the LSS payment rate (ie, full-time or part-time).
If you can't pay your employees their usual wages, then any reduction in wages or agreed hours of work requires good faith consultation and written agreement in line with existing employment law.
If your employee's usual wages are less than the LSS, you must pay them their usual wages. Any difference should be used for the wages of other affected staff.
Our team are here to help. If you need assistance with this or would like to discuss what support your business may be eligible for, please contact our team on the below numbers.
RECEPTION: 07 885 1022, Ext. 0
DIRECTORS:
Debbie: Email. debbieg@grahambrown.co.nz, Mobile. 021 447 297
Brendon: Email. brendon@grahambrown.co.nz, Mobile. 027 270 3699
Phillip: Email. phillip@grahambrown.co.nz, Mobile. 027 249 6354
Jasmine: Email. jasminevh@grahambrown.co.nz, Mobile. 027 254 3930
CEO: 07 885 1022, Ext. 735
Richard: Email. richardr@grahambrown.co.nz, Mobile. 027 276 8552
PUTARURU MANAGERS: 07 885 1022
Kimberley: Email. kimc@grahambrown.co.nz, Ext. 746
Linda: Email. linda@grahambrown.co.nz, Ext. 747
Julie G: Email. julieg@grahambrown.co.nz, Ext. 742
Julie S: Email. julies@grahambrown.co.nz, Ext. 725
Ashleigh: Email. ashleighh@grahambrown.co.nz, Ext. 741
Cameron: Email. camerons@grahambrown.co.nz, Ext. 728
Shane: Email. shanef@grahambrown.co.nz, Ext. 748
TOKOROA MANAGERS: 07 886 7098
Arnel: Email. arnelr@grahambrown.co.nz, Ext. 220
Carol: Email. carolb@grahambrown.co.nz, Ext. 221
Richard W: Email. richardw@grahambrown.co.nz, Ext. 212
Kyla: Email. kylam@grahambrown.co.nz, Ext. 211
Leonie: Email. leonien@grahambrown.co.nz, Ext. 222
PAYROLL TEAM: 07 885 1022
Christina: Email. christinam@grahambrown.co.nz, Ext. 734
Mary: Email. marys@grahambrown.co.nz, Ext 730
From the Team at Graham Brown & Co
Kia kaha, stay safe