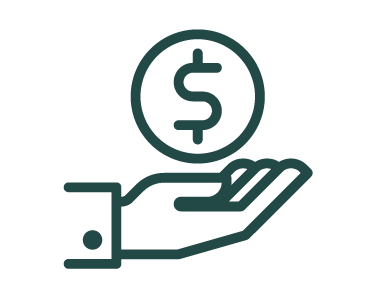 Has your business been affected by Omicron?
New financial support for businesses 
A new targeted COVID Support Payment will be made available for businesses struggling with revenue during the Omicron outbreak.
Applications open for the first payment on Monday 28th February, with payments starting from Tuesday 1st March.
WHO CAN GET IT
To get the payment businesses must show:
a 40% drop in 7 consecutive days within the 6 weeks prior to the shift to Phase 2 of the Omicron response on 15th February, compared to 7 days after that date
A higher threshold has been set in terms of revenue loss than previous support in order to target those most affected.
WHAT YOU GET
payments are available on a fortnightly basis for 6 weeks, with 3 payments in total
each payment will be $4,000 per business plus $400 per full-time employee, capped at 50 FTEs or $24,000
This is the same rate as the most recent Transition Payment.
A link to more information can be found here and at the IRD.
OTHER COVID-19-SUPPORT
Changes are also being made to the Small Business Cashflow Loans Scheme.
introduction of a 'top up' loan to increase the amount of funding available to eligible businesses. The change will allow businesses that have already accessed a loan to drawn down an additional $10,000
new repayment period of 5 years, the first 2 years being interest free
Our team are here to help. If you need assistance with this or would like to discuss what support your business may be eligible for, please contact our team on the below numbers.
RECEPTION: 07 885 1022, Ext. 0
DIRECTORS:
Debbie: Email. debbieg@grahambrown.co.nz, Mobile. 021 447 297
Brendon: Email. brendon@grahambrown.co.nz, Mobile. 027 270 3699
Phillip: Email. phillip@grahambrown.co.nz, Mobile. 027 249 6354
Jasmine: Email. jasminevh@grahambrown.co.nz, Mobile. 027 254 3930
CEO: 07 885 1022, Ext. 735
Richard: Email. richardr@grahambrown.co.nz, Mobile. 027 276 8552
PUTARURU MANAGERS: 07 885 1022
Kimberley: Email. kimc@grahambrown.co.nz, Ext. 746
Linda: Email. linda@grahambrown.co.nz, Ext. 747
Julie G: Email. julieg@grahambrown.co.nz, Ext. 742
Julie S: Email. julies@grahambrown.co.nz, Ext. 725
Ashleigh: Email. ashleighh@grahambrown.co.nz, Ext. 741
Cameron: Email. camerons@grahambrown.co.nz, Ext. 728
Shane: Email. shanef@grahambrown.co.nz, Ext. 748
TOKOROA MANAGERS: 07 886 7098
Arnel: Email. arnelr@grahambrown.co.nz, Ext. 220
Carol: Email. carolb@grahambrown.co.nz, Ext. 221
Richard W: Email. richardw@grahambrown.co.nz, Ext. 212
Kyla: Email. kylam@grahambrown.co.nz, Ext. 211
Leonie: Email. leonien@grahambrown.co.nz, Ext. 222
PAYROLL TEAM: 07 885 1022
Christina: Email. christinam@grahambrown.co.nz, Ext. 734
Mary: Email. marys@grahambrown.co.nz, Ext 730
From the Team at Graham Brown & Co
Kia kaha, stay safe