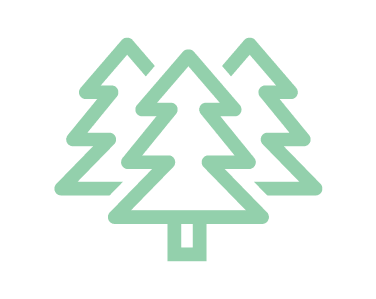 Tree Planting Expenditure – Deductible vs Capital?
Tree planting for those carrying on a farming or agriculture business is appearing more often when we are preparing Annual Accounts. There are a range of considerations to work through to establish whether these are tax deductible or capital expenditure.
Timber Production
Tree plantings for timber production are tax deductible provided you are in the business of forestry. The scale of the tree plantings will be an important consideration when determining whether the plantings constitute a forestry business.
Environmental Plantings
An immediate deduction is allowed for those carrying on a farming or agriculture business on land for expenditure that is incurred in planting or maintaining of trees or plants that:
Prevent or combat the erosion of land
Provide shelter to the land
Prevent or mitigate the negative effects on a body of water from the discharge of farming contaminants
If you are incurring and looking to claim this type of expenditure, if IRD asks, you will need to prove that the plantings are for one of the points listed above. Photos, reports from council and/or other advisors can be helpful for this purpose.
Fruit Production
Trees planted for fruit production fall under horticultural plants. These plants are to be capitalised and amortised (expensed) over time. Plants will either fall into the listed horticultural plants which have amortisation rates specified by IRD depending on the estimated useful life of the tree or non-listed horticultural plants which are amortised at 10%.
Other Plantings
For other trees or plants that do not meet any of the above criteria (often referred to as ornamental planting), there are two options:
Claim an immediate tax deduction for tree plantings and maintenance of the lessor of $7,500 or the actual expenditure incurred within an income tax year. Any costs in excess of $7,500 are capitalised and cannot be amortised.
Capitalise the total costs for tree plantings and maintenance and amortise this as non-listed horticultural plants at 10% per year.
When deciding which option is better, we will take into account things like the total costs for the tree plantings and how long you intend to continue farming.
Cost of Plantings
In addition to the cost of the plants themselves, the cost also includes planting costs such as transport, labour and depending on circumstances, preparing the ground, weeding, spraying and the like.
In summary, if you undertake tree planting, you should keep good records of the types of trees that were planted and the location and purpose of the plantings. For more significant plantings, it would be worth taking photos showing before and after pictures of where they have been planted and keeping copies of reports from council and/or other advisors.
If you have any queries regarding the deductibility of tree plantings and/or what records you should keep, please contact your client manager to discuss.