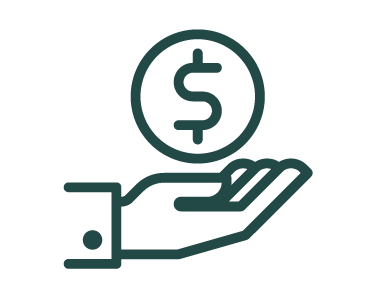 Day 7: Changes to the Wage Subsidy Scheme
It has been a busy week, with many of you working through claims under the Wage Subsidy Scheme.
In response to issues with the forms and people needing more guidance, WINZ have made some changes and released further clarification around how the Wage Subsidy is to be used.
Businesses accessing the scheme must still undertake best endeavours to pay employees 80% of their pre-COVID income.
Where that is not possible – in particular where a business has no activity whatsoever due to the shutdown and workers are not working any hours – they must pass on at least the whole value of the wage subsidy to each affected worker, they have made an application for.
Businesses also must undertake to keep employees in employment for the period of the subsidy.
This means, that should you have to windup your business, or layoff staff AFTER taking up the subsidy, that those staff should at least be paid the $585 or $350 (which ever you have claimed) remaining, for the duration of the subsidy. Note, PAYE will still need to be deducted before passing on to the employee.
Key elements of the updates and clarification:
The 'Leave' payment as of Friday, has been removed. Now only one type of subsidy is available (the 12 week lump sum payment)
If you have applied for the Wage Subsidy, you can expect confirmation from WINZ when they have processed it. It is paid in a lump sum, either at $350 per week x12 weeks for part-time employees, or $585 per week x12 weeks for full-time employees
There are 2 forms to choose from. One for self-employed (no employees) and one for employers. NB. If you are applying through a Company and you are a shareholder employee – don't forget to claim for yourself
Helpful Links to the Forms:
Self employed form: https://services.workandincome.govt.nz/ess/trader_applications/new
Employer form: https://services.workandincome.govt.nz/ess/employer_applications/new
The link to the declaration page in order to check if you can apply: https://www.workandincome.govt.nz/online-services/covid-19/declaration-wage-subsidy.html
If you have claimed under the 'leave subsidy' or been paid only 2 weeks, then you are expected to wait out the period and put in a new claim once that has been used
If you have been paid an incorrect amount, overpaid, or claimed twice incorrectly, you will need to contact WINZ on 0800 408 040. However wait times are lengthy, so you may prefer to email them:
Email MSD at COVID19subsidy_overpayment@msd.govt.nz with the following information:
Business Name
IRD Number
New Zealand Business Number (NZBN), if you have one
Phone Number
Email Address
Postal Address
The amount you need to refund
Why you want to refund it
We are now finding our stride in our new 'offices' and preparing for year end for everyone with a March balance date. This will bring fresh challenges!
Taxes are also due shortly for 7th April, and the final 2020 provisional tax is due for many of you, 7th May.
Understandably, with COVID-19 many businesses are facing some cashflow issues. Please do not hesitate to contact us now to see what can be done, either in conversations with the bank, or with the IRD around tax arrangements.
Equally if you have any issues with your year end process, please do not hesitate to call us to discuss. We are happy to help, and want to make this as easy as possible for everyone.
From the Graham Brown & Co team
Kia kaha, stay safe