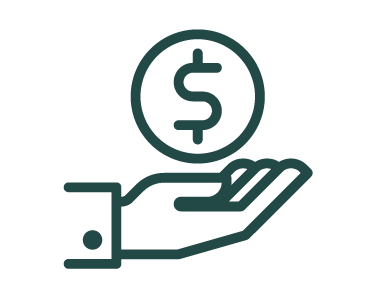 Update 25th March 2020 – Current Support for Businesses
As you receive this latest update….
Our team is busy moving themselves into the security and safety of their homes, preparing to commit to the lockdown ahead. While our office doors may be shut, the tax commitments do not stop! So rest assured,  we are set up to continue looking after things offsite for you and will do our best to keep the disruption to services to a minimum. This is however a changing environment, and we truly appreciate your patience and understanding as we work through the coming weeks with you, and our new online environment.
If you need our help, we will be available on the usual phone numbers, emails and if you would like face to face, happy to zoom a meeting as required.
As promised we are closely following the updates being released from the Government around the support package.
What we know so far in terms of IRD relief:
IRD still expect businesses to pay GST and PAYE and file as per normal
IRD may grant relief on tax penalties if taxes are paid or filed late as a result of CV-19
IRD may also write off UOMI… which IRD have not been able to do before
Provisional taxes – IRD may release 2020 overpaid provisional taxes early…which is something they typically haven't done before
If you think that your tax position may change for your tax year ended 2020, whether as a result of CV-19 or not, then please do not hesitate to contact us to discuss how these changes may affect you.
And other things for later:
Provisional threshold is moving from  $2500 to $5000, for 2020/2021
Small asset claims are moving from $500 to $1000, but for 2020/2021 its $5000
Depreciation is allowed again on industrial and commercial buildings
There is no longer an 'hours' worked test with In Work Tax Credit
All of the above, while positive changes, are not going to provide a huge amount of relief immediately if your business has faced disruption due to Covid-19.
The immediate support we do have available is around  Wage and Leave subsidies. According to WINZ there has been a huge uptake on these, as outlined in our earlier emails.
These are currently available to New Zealand employers, contractors, sole traders, self-employed people, registered charities and incorporated societies.
The relevant links can be found here:
Self-employed application
https://services.workandincome.govt.nz/ess/trader_applications/new
Employer Application (this is currently experiencing issues due to high traffic)
https://services.workandincome.govt.nz/ess/employer_applications/new
Please see the link below for further information direct from WINZ:
https://workandincome.govt.nz/products/a-z-benefits/covid-19-support.html?utm_source=business.govt.nz&utm_medium=newsletter&utm_campaign=special_cv_edition#null
We have also collected some helpful questions and answers:
Frequently Asked Questions:
Q1: Is the wage subsidy payment subject to GST?
A: No – An Order in Council is drafted in order to treat it as exempt.
Q2: Is the wage subsidy taxable to employee?
A: Yes – As it is included as part of their normal wages it is subject to the usual PAYE, Student Loan, Kiwisaver deductions, etc.
Q3: Is the leave payment for self-isolation subject to GST?
A: No – An Order in Council is drafted in order to treat it as exempt.
Q4: Is the leave payment for self-isolation paid to employees or self-employed persons subject to tax?
A: Yes – It is paid to replace taxable income so is subject to tax.
Q5: – Is the payment taxable? How do I treat it in terms of tax/PAYE etc. WINZ just says that the $585.80 'must be passed onto employees in full'. Do I process it through the payroll?
As the wage subsidy is a subsidy to the employer to help them fund an employee's wages it is included as part of the employees normal wages and all deductions of PAYE, Kiwisaver, Student Loans, etc. are made as normal. If the employees are paid the same wages as previously, their pay and deductions on their payslip should be the same.
Q6: Is there a limit to top up the payment? For example, if an employee normally gets $1000 gross each week…are they able to use annual leave to top up the $585.00 so they're receiving close to their normal weekly wage?
As MSD are making the payment this enquiry should be made to them, however whether you top it up with cash payments or annual leave is between you and your employee. Note, to qualify for the subsidy the MSD information simply states the employer must make the best efforts to pay an employee a minimum of 80% of their normal income for the subsidised period.
If you need any assistance, please do not hesitate to contact us.