A BIO-ECONOMY FUTURE
Please join us for a community event sponsored by the South Waikato Investment Fund Trust.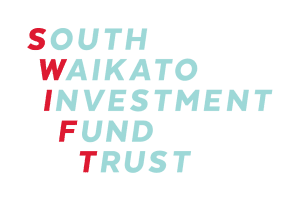 A BIO-ECONOMY FUTURE – New Zealand's Natural Advantage
GUEST SPEAKER – WARREN PARKER
Warren is currently Chair of the Forestry Ministerial Advisory Group and Pamu (Landcorp Farming Ltd) and is a Director of Farmlands Co-op, Quayside Holdings Limited and PF2050 Ltd. He was the former CEO of Scion (NZ Forest Research Institute) and is a member of the Institute of Directors (NZ), the NZ Institute of Primary Industry Management and the New Zealand Society of Animal Production. He now resides on a lifestyle block near Rotorua.
HIGHLIGHTS
Overview of the Zero Carbon Bill, ETS and Essential Freshwater Framework
Consumers/market trends
Measuring your business footprint and 'performance gap'
Exemplars showing what can be done while retaining/improving profitability
Developing a multi-year plan to meet targets
Positioning businesses further mitigation and adaption to climate change
With change, comes opportunity. This seminar is a must-attend for anyone who operates in or relies on the rural economy.
Refreshments will be available afterwards and families are welcome.
1.30pm – 2.30pm
(plus question time)
Wednesday 30th October 2019
The Plaza Theatre,
50 Kensington Street, Putaruru
Please confirm your attendance by phone or email. Contact our office on 07 885 1022 or info@grahambrown.co.nz by 5pm Friday 18th October